Renegade ex-cop Dorner died from single gunshot to head
By Dana Ford, CNN
updated 10:57 PM EST, Fri February 15, 2013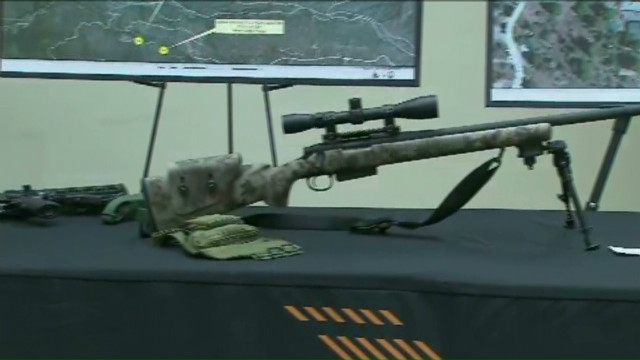 Coroner: Dorner died of gunshot to head
STORY HIGHLIGHTS
NEW: Former cop likely hid for days just steps from a command center
Authorities recover various assault weapons and tear gas
Initial reports suggest Dorner took his own life
He died Tuesday in the mountains east of Los Angeles
(CNN) -- Autopsy results on former Los Angeles police officer Christopher Dorner show he died from a single gunshot wound to the head that was likely self-inflicted, authorities said Friday.
The renegade cop killed four people and wounded three others as part of a vendetta against his former comrades, before apparently taking his own life.
"While we're still compiling the information and putting our reports together, the information that we have right now seems to indicate that the wound that took Christopher Dorner's life was self-inflicted," Capt. Kevin Lacy, with the San Bernardino County Sheriff-Coroner Department, told reporters.
Speaking at the same news conference, Sheriff John McMahon revealed that Dorner likely hid for days just steps from their command center in the Big Bear Lake area.
Investigators began scouring the mountains for Dorner on February 7, when they found his scorched pickup. Police, sheriff's deputies and federal agents worked through a weekend blizzard, but the trail was cold for days.